10 Best Resorts in Kashmir You Need To Stay in For The Most Soulful Experience on Heaven on Earth



Summers are here and what better place to beat the heat than 'Heaven on Earth' – Kashmir? The beauty of snowy mountains, the famous shikaras, the authentic Kashmiri cuisines to fill in your appetite and the humble and warm nature of the locals will melt your heart away. This truly is one place travellers love to visit for a relaxing vacation.
To enhance your Kashmiri adventure, here's the ultimate guide to the best resorts in Kashmir to make your vacation truly memorable.
The Khyber Himalayan Resort & Spa, Gulmarg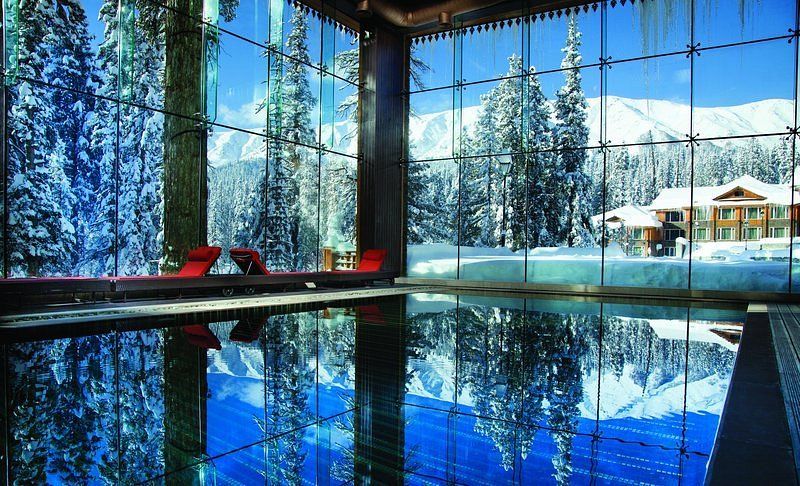 This is one of the luxurious resorts in Kashmir. From great hospitality to mouth smacking meals, this resort has everything you need for a relaxing vacation. They also provide adventure sports and the beauty of the surrounding will take your breath away. This resort is located in Gulmarg and has everything beautiful to offer you.
Room per night – INR 33,247 onwards
ITC Hotels Pine n Peak, Pahalgam
This resort provides you with breathtaking views of snowcapped mountains and rivers surrounded by lush green pine trees. Far away from the chaos of the market, this resort provides you with the perfect vacation stay to melt away your stress.
Room per night – INR 18,290 onwards
The Orchard Retreat & Spa, Srinagar
This resort is not less than a paradise. Nestled amid apple trees, this property gives luxury and comfort. This resort offers aromatic live cooking, world-class dining, glorious landscaped lawns and a variety of events.
Room per night – INR 11,151 onwards
The Chinar Resort & Spa, Pahalgam
This resort is located in the serene surroundings of Pahalgam. Its modern interiors and architecture with top-notch hospitality will give you the perfect vacation experience. This is a perfect place to experience the panoramic beauty and tranquillity of Pahalgam.
Room per night – INR 7,259 onwards
The Vintage Gulmarg
This is a luxury mountain hotel giving you spectacular views of the Gulmarg golf course. It offers 25 luxurious rooms redefining the concept of comfort and luxury. They also provide 3 restaurants to provide you world a class dining facility each with its distinct cuisine and flavour. It's known for its warm hospitality and good dining experience.
Room per night – INR 9,359 onwards
The Lalit Grand Palace, Srinagar
Enjoy your stay at this luxury stay which once was built for the royal family. It provides breathtaking views of Dal Lake and far stretched gardens. The place also has a modern touch to it and is equipped with all possible amenities one can ask for.
Room per night – INR 24,190 onwards
Pahalgam Hotel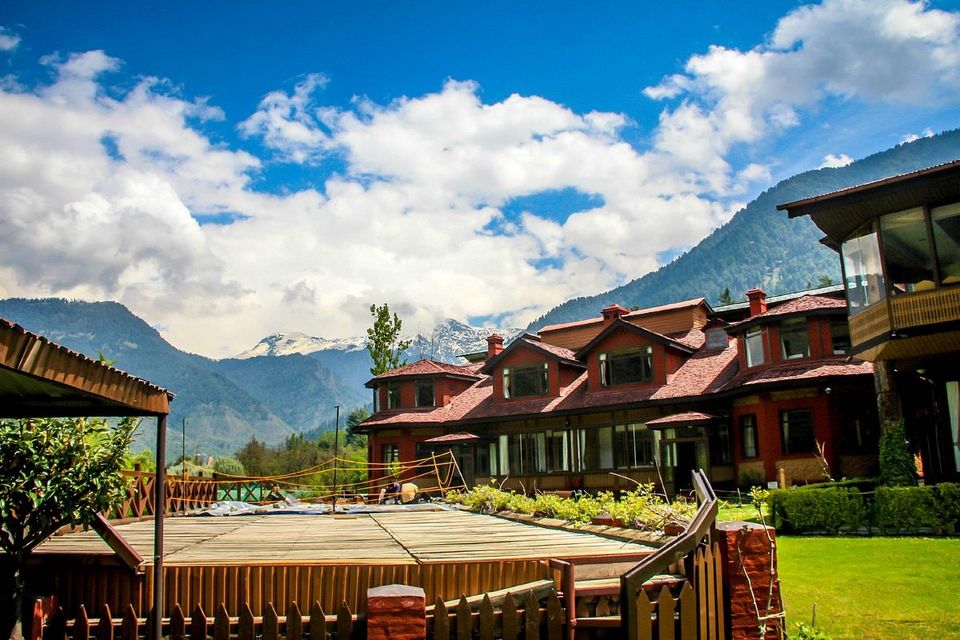 Pahalgam is Kashmir's most popular and picturesque location. This resort is famous for its beautiful ambience, hospitality and wholesome tasty cuisine. Their rooms give breathtaking views of river Lidder on one side and snow-capped mountains on another side.
Room per night – INR 19,470 onwards
RK Sarovar Portico, Srinagar
This is situated in the heart of Srinagar providing easy access to the main attractions of the city. The hotel also provides all modern amenities to serve you for a better stay. It's a good blend of elegant and contemporary retreats.
Rooms per night – INR 6509
Vivanta Dal View, Srinagar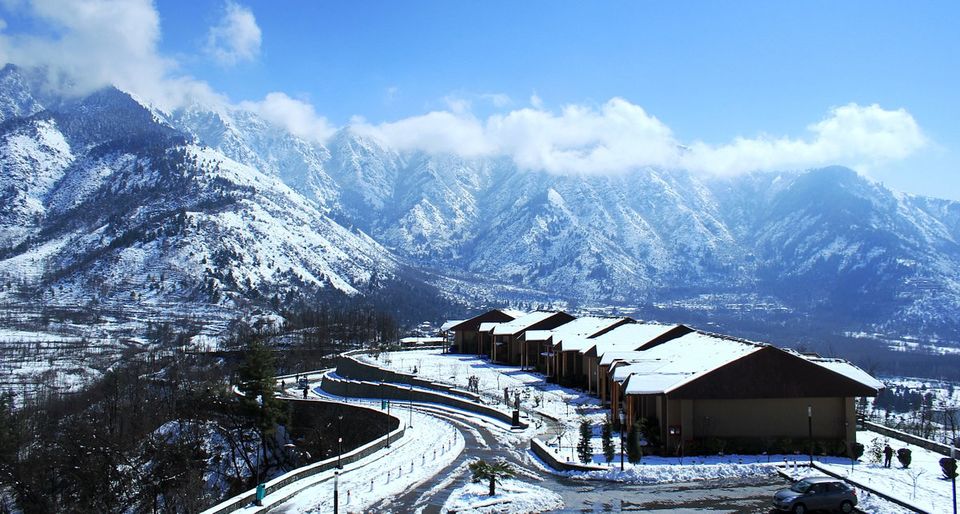 Vivanta gives an unforgettable experience to business and leisure travellers. The hotel is centrally located and provides you with quick access to various tourist destinations. This makes it the best choice for any type of traveller as well as nature lovers.
Rooms per night – INR 20,650
Four Points by Sheraton Srinagar
The first International Hospitality venture in the valley, this hotel brings you a classic yet modern setting to enjoy your stay with comfort. It has well-connected routes with popular destinations. It provides you with different setting rooms and various amenities.
Rooms per night – INR 12,656



Copyright 2021-2023 MAXIMTRIP. All Right Reserved